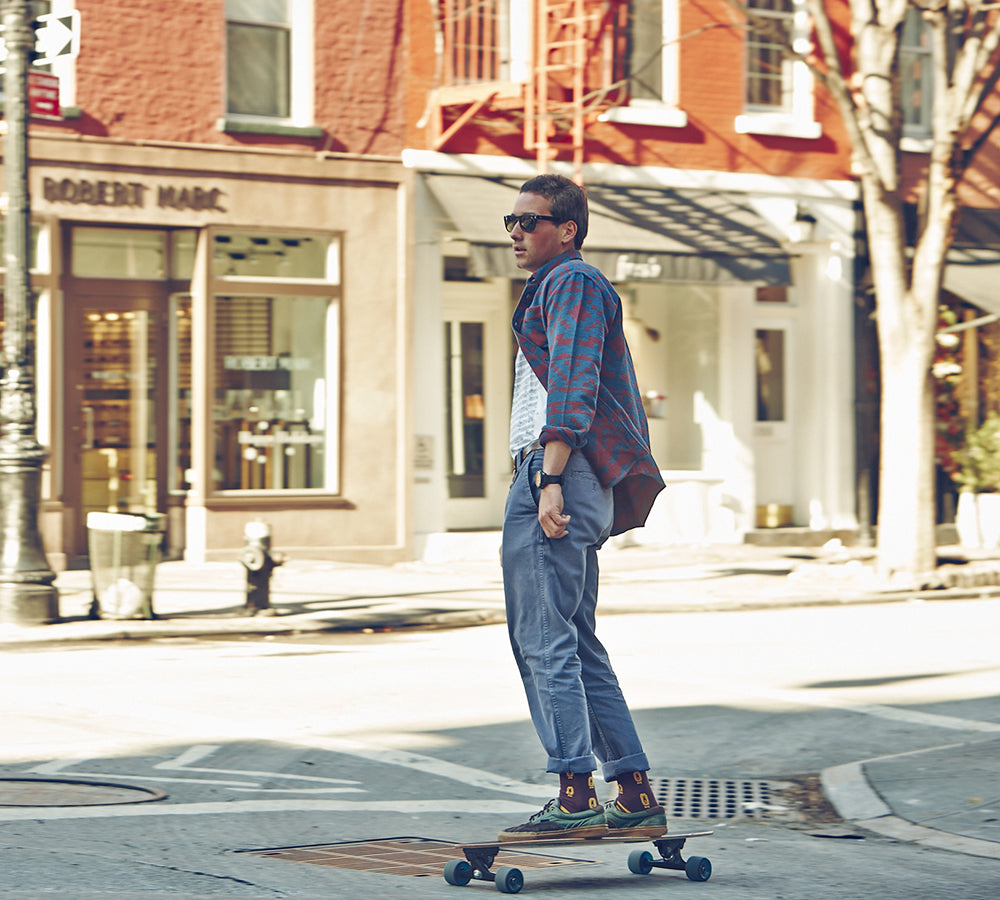 WHO WE ARE
Our origin story is simple.
We make premium-quality originals for the bold few.

From our start in NYC to our latest collection –
we let creativity run free.
QUALITY
We started out with one goal: to offer original & premium quality socks at a reasonable price.

No matter what, quality is first and foremost.

We produce our goods at the best factories in Europe using the highest-quality materials like premium-quality combed cotton and 100% organic cotton.

Premium quality that not only looks good, but is made to last.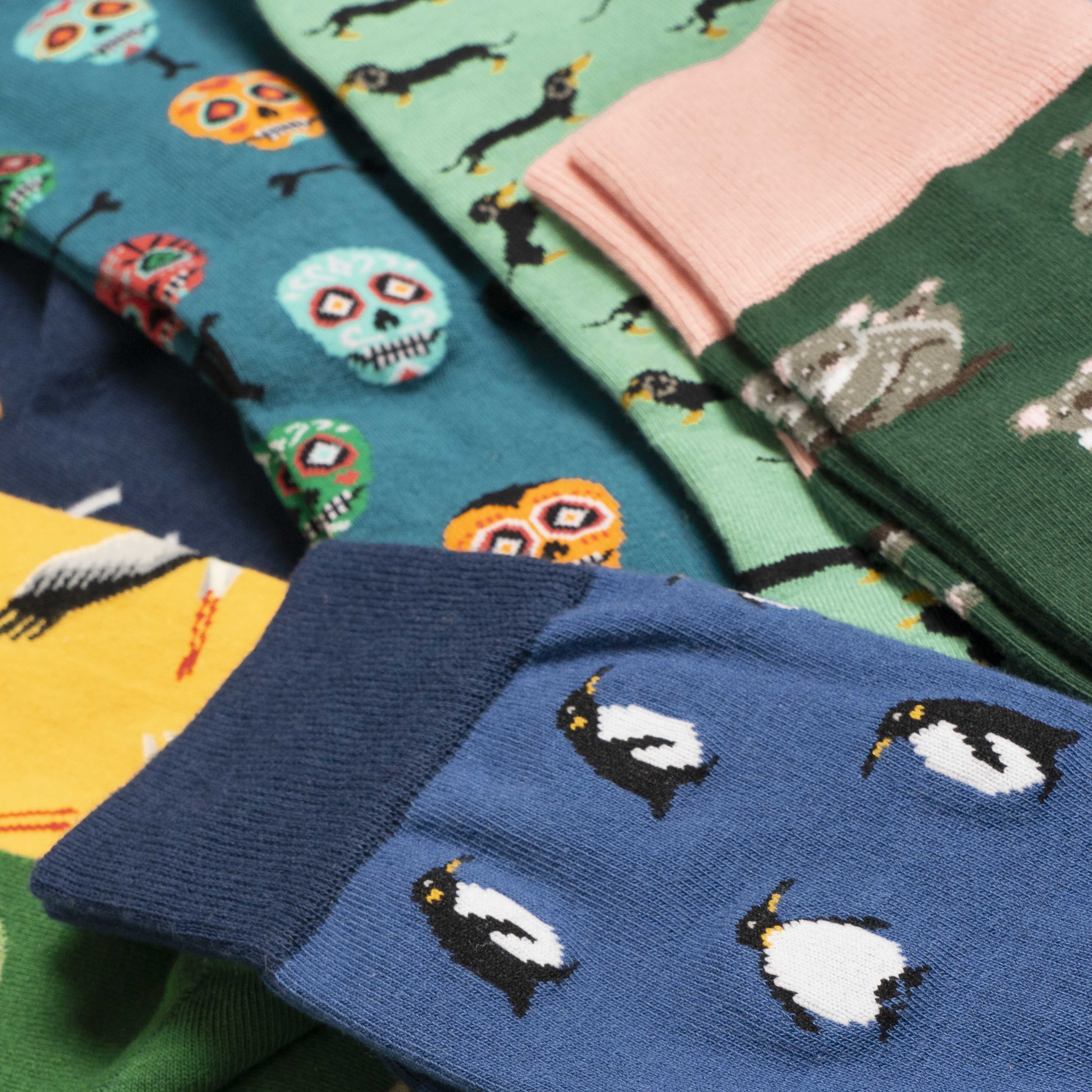 CREATIVITY & INNOVATION
We're proud of what we do – from initial design to long-term wear.

Originality: We start with a one-of-a-kind idea and transform it into something you can take with you on your next adventure.

Innovation: We're excited to explore new materials – from organic cotton to regenerated nylon, and develop new products - from socks to t-shirts to… our next adventure and beyond!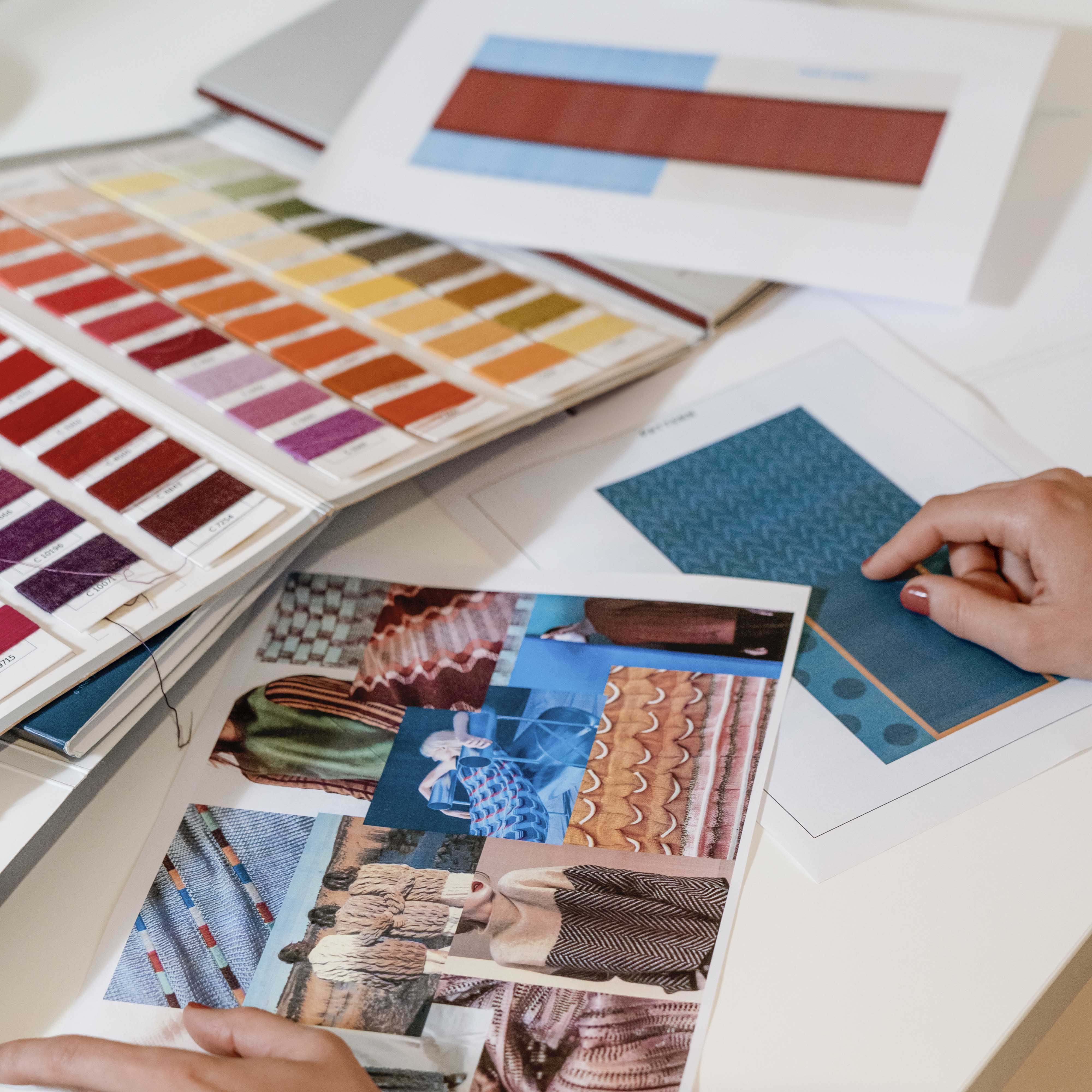 SUSTAINABILITY
''Sustainable'' can seem like a four-letter word. Hard to measure, even harder to back up.

So, no frills, here are the steps we've taken so far to get us closer to our sustainability goals:

1. ICEA-TX 396 Certified Organic Cotton: Increasing the use of certified organic cotton in our designs.

2. ECONYL® Regenerated Nylon: Introducing the use of regenerated nylon made from waste found in oceans to produce performance-quality tech socks.

3. Using packaging made from certified FSC recycled materials – since day one.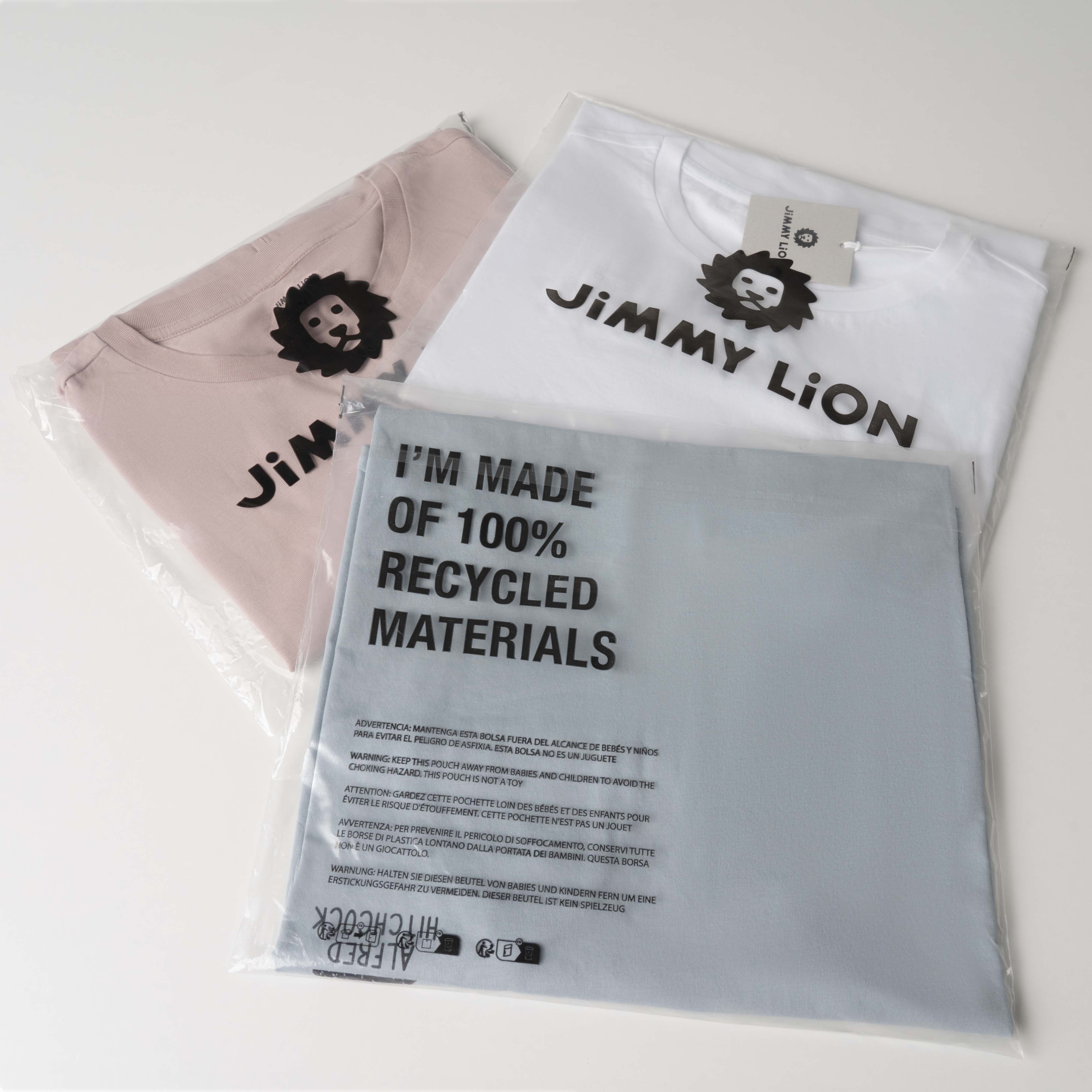 SOCIAL MISSION
Creativity is essential to our lives. It helps us to connect with others, to solve problems, to make a difference...

At Jimmy Lion, we believe that creative potential is equally distributed. The thing is, opportunity isn't.

Our social mission is to create a positive impact through projects and organizations that promote creativity.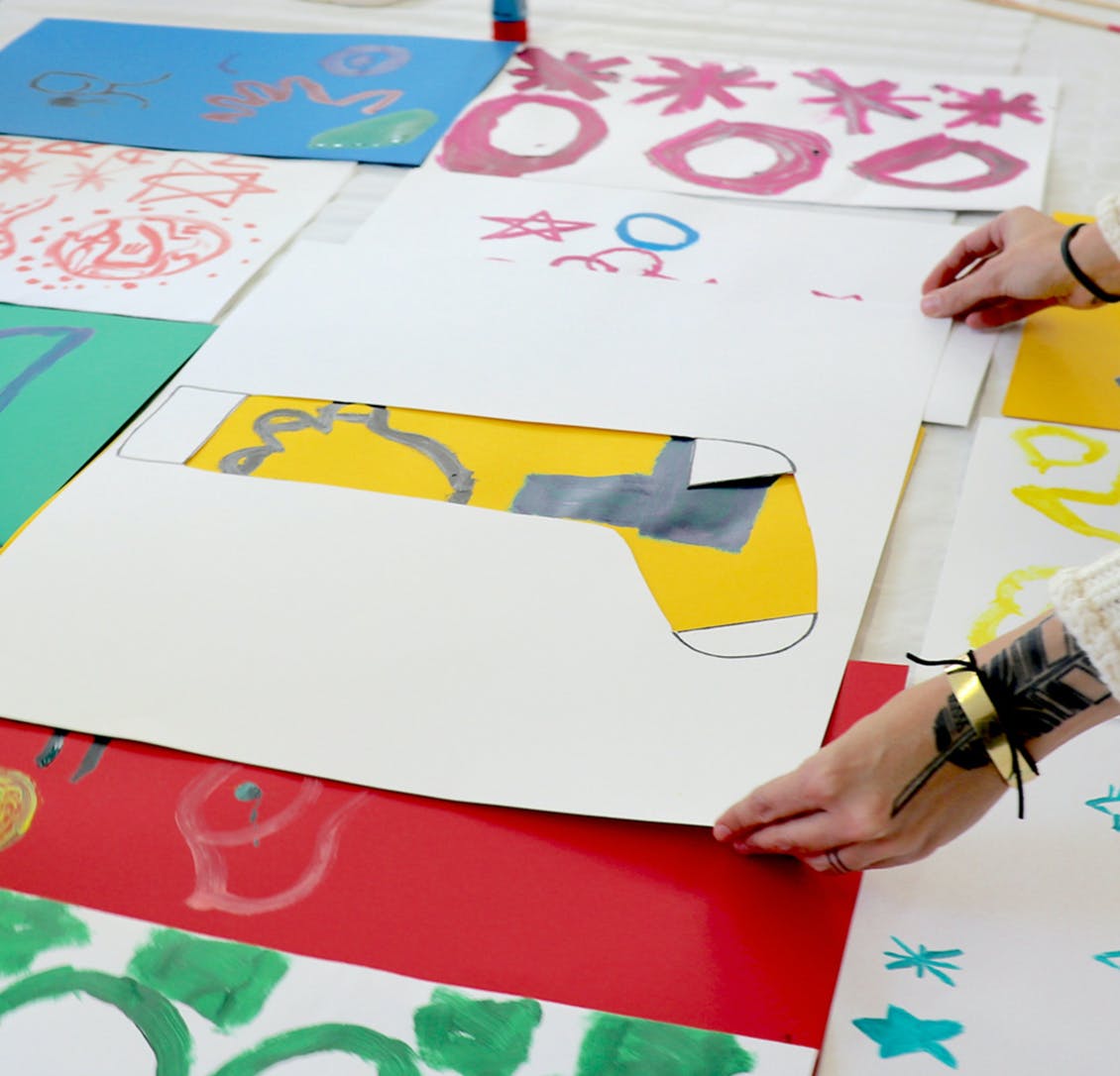 COME SEE US
Step into the world of Jimmy Lion at one of our centrally located stores.

We put our heart and soul into creating a one-of-a-kind shopping experience with the most original designs around.

Don't wait, sneak a peek at the nearest Jimmy Lion store near you!